We do our best to keep you up to date on the latest important information.
"The human-animal bond is a mutually beneficial and dynamic relationship between people and animals that is influenced by behaviors essential to the health and wellbeing of both. This includes, among other things, emotional, psychological, and physical interactions of people, animals, and the environment. The veterinarian's role in the human-animal bond is to maximize the potentials of this relationship between people and animals." -American Veterinary Medical Association
We are here to help you take care of your pets!
Active Recalls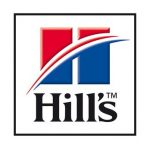 Hill's Pet Nutrition Voluntarily Recall Select Canned Dog Food for Excessive Vitamin D
Hill's Pet Nutrition is voluntarily recalling select canned dog food products due to potentially elevated levels of vitamin D. While vitamin D is an essential nutrient for dogs, ingestion of elevated levels can lead to potential health issues depending on the level of vitamin D and the length of exposure, and dogs may exhibit symptoms such as vomiting, loss of appetite, increased thirst, increased urination, excessive drooling, and weight loss. Vitamin D, when consumed at very high levels, can lead to serious health issues in dogs including renal dysfunction. Pet parents with dogs who have consumed any of the products listed and are exhibiting any of these signs should contact their veterinarian. In most cases, complete recovery is expected after discontinuation of feeding.
In the United States, the affected canned dog foods were distributed through retail pet stores and veterinary clinics nationwide. No dry foods, cat foods, or treats are affected.
See Recall Details
If you have any questions about our services,
please don't hesitate to call or email us.