Covid 19 Update from Breckenridge Animal Clinic
The doctors and staff at Breckenridge Animal Clinic are dedicated to providing the best medical care for your pets. BAC is following the newest CDC Guidelines. Guests and staff fully vaccinated for COVID-19 may choose to be mask-free. Those who are not yet fully vaccinated should continue to wear masks. BAC will continue to offer curbside service at your request!
We look forward to seeing your smiling faces again!
Breckenridge Animal Clinic
Summit County's Trusted Leader in Veterinary Care
The Breckenridge Animal Clinic is a full-service small animal veterinary clinic located in Breckenridge, Colorado. We are locally owned and operated and have been serving local pets since 1990.
As long-time locals, we understand the special concerns of animal ownership in the High Country. Our doctors take the time to get to know our clients personally and to provide veterinary care that is centered around the personal needs of each pet and their owner.
At the BAC we are dedicated to continuing education for our staff and to maintaining a state-of-the art facility with the latest advances in veterinary technology. We offer routine preventative care as well as surgery services, orthopedic surgery (including TTA and TPLO surgeries), chiropractic care and emergency or after-hours care.
At the BAC, our clients are our number one priority!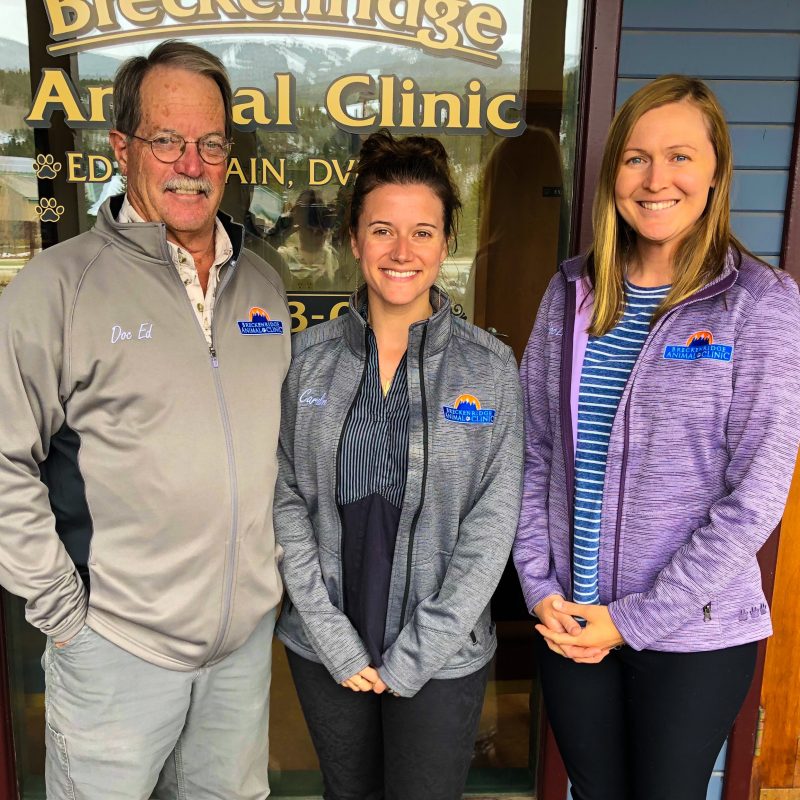 Certified Cat Practice
We are proud to announce that Breckenridge Animal Clinic has become certified by the American Association of Feline Practitioners as a Gold Standard Cat Friendly Practice. To achieve this we have met standards for the facility, records, procedures and staff and doctor training. We understand that cats are different and try our best to accommodate the special needs of our feline patients. For additional information see the American Association of Feline Practitioners website, catvets.com.