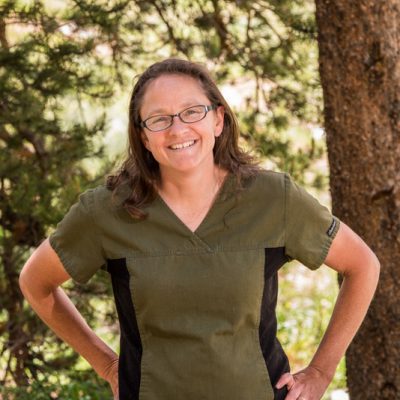 Renee McLaughlin
Veterinary Technician
Renee has lived in Breckenridge since 1994 and is originally from Boulder, CO. She worked at another veterinary clinic in Summit County before deciding to go to Colorado Mountain College in Glenwood Springs for her associates in Veterinary Technology degree which she received in 2009. Renee has worked at Breckenridge Animal Clinic ever since. She is an avid outdoors enthusiast who would rather fly fish than breathe and there isn't a river in CO she hasn't floated. Renee and her husband, Trip, have 2 Deutsch Drahthaars and spend much of their time helping the breed group with training along with working their own dogs. She is also very active with the Summit County Ducks Unlimited chapter. Her free time is all about dogs, fish and the outdoors.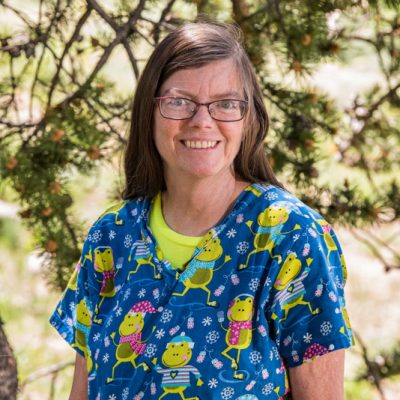 Meg Jimenez
Veterinary Technician
Meg joined the BAC in January of 2011. She grew up in Colorado, has been a certified technician since 1996 and has practiced in Summit County since 2001. That same year Meg began a puppy socialization class, working with puppies and owners to create happy, well socialized dogs. Meg lives in Alma with her husband Jim, 2 dogs and Gypsy the cat.

Mignon Gastman
Veterinary Technician
Mignon moved to Breckenridge in 2015 with husband Mark, 2 dogs, 2 cats and 1 horse.  She has worked in the veterinary field since 1996 and received her AS degree in Veterinary Technology in 2007.  Mignon enjoys trail riding, hiking, skiing, golf and spending time with her 3 children and grandchildren.

Nomi Sasada
Veterinary Technician
Nomi was born in Okinawa, Japan and raised in Kuala Lumpur, Malaysia. She moved to Colorado in 2006 where she obtained her Bachelor degree in Molecular, Cellular, Developmental Biology at the University of Colorado Boulder in 2009. She later attended Bel-Rea Institute of Animal Technology to become Certified Veterinary Technician. Nomi met her husband, Ben, through a mutual friend. Together they have two adorable kids. During her free time she loves to go shopping with her kids, hiking, paddle-boarding, and spend time with her two dogs, cat and, three guinea pigs.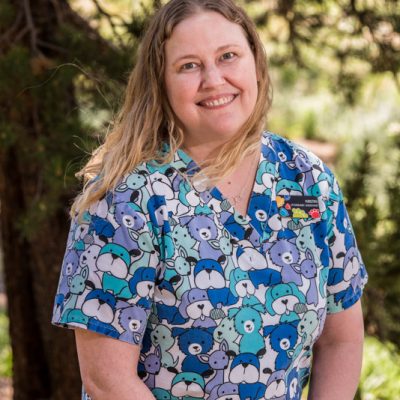 Kristin Cullen
Veterinary Assistant
Kristin came to Breckenridge from Illinois in 2009 with her fiancé Paul and their furry family. She brought 8 years of veterinary assistance experience from Arlington Heights Animal Hospital. Despite living in Colorado, her love for the Chicago Cubs and Bears has not faded. In fact, one might call her a super fan. She went to Illinois State University on a swimming scholarship. Later went on to work for Tower Records and then spent time overseas working as a bartender in Scotland. She eventually walked into Arlington Heights Animal Hospital looking for a job and landed one as a kennel attendant. That shortly lead to the owner offering to train her as a Veterinary Assistant and then rest is history.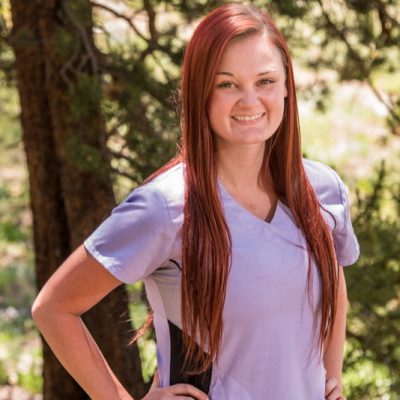 Morgan McMurry
Veterinary Assistant
Morgan moved to Breckenridge from Denver in June 2019. She has had a career in nursing since 2013, and has recently joined the Breckenridge Animal Clinic team to pursue her passion for animals. Morgan loves yoga, going on hikes, water sports, and skiing! She is a dog mom to her 5 year old gremlin look-a-like "Mia".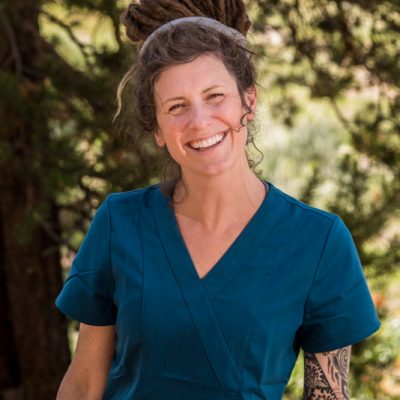 Lindsay Eland
Veterinary Assistant
Lindsay, her husband, and their 4 kids have lived in Breckenridge since 2002. In that time, Lindsay has worn many hats - wife, mother, yoga teacher, author, and most recently, team member at Breckenridge Animal Clinic. She is passionate about animals and more specifically senior dog rescue - the older the better!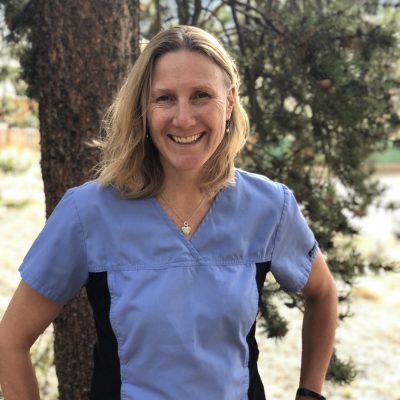 Kristie Hoffman
Client Services
Kristie is a native of Breckenridge. She graduated from Summit High & then from Fort Lewis College in Durango.  Kristie owned the Breckenridge Bead Gallery on Main St for 19 years before being hired in August of 2014. Kristie & her husband Gregg live outside Alma with 2 dogs & 2 cats, & enjoy all the mountains have to offer.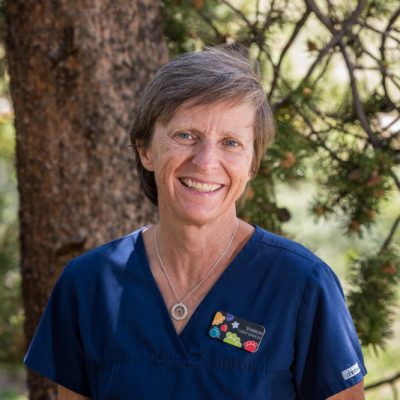 Sharon Alcalay
Client Services
After growing up in Ely, MN, Sharon headed for the mountains in 1985. She and her husband, Dave, have been living in the Alma area since 1986 enjoying the mountain lifestyle. Sharon joined the BAC team as a receptionist in the spring of 2009 after working as a Breck ski patroller for 20 years. Her pack consists of 4 dogs and 1 cat, and she still invites several foster dogs a year into her life and gets them ready for their forever homes.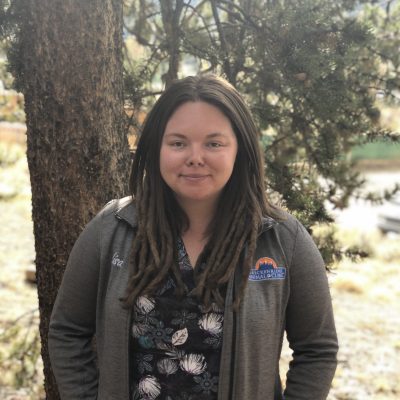 Lisa Fry
Client Services
Lisa moved to Breckenridge in 2014; from Missouri to Colorado in 2011. She has been working with animals since 2008 and has been at Animal Lover's Pet Supply as a groomer since moving here. In addition, she joined BAC in March 2018. Lisa was drawn to the mountains, and lives with her boyfriend Jeff and two dogs. She enjoys hiking, mountain biking, camping, and kayaking.