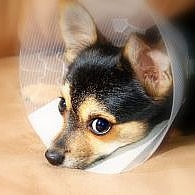 Our state-of-the-art surgery suite is designed to provide a host of soft tissue and orthopedic surgery options for your animal. Our veterinarians are trained professionals with years of experience in general small animal medicine and can provide anesthesia and surgery services for most general procedures. We also perform canine and feline dental and oral surgery in our specialized dental surgery suite.
The Breckenridge Animal Clinic has quality experience in a variety of canine orthopedic surgeries. Although we may refer some of the more advanced cases to our trusted speciality partner clinics, the majority of the time we are able to handle major repairs in-house.
Dr. Hastain has been performing canine TPLO surgery since 2005 and has extensive experience in the canine orthopedic speciality field. He can complete TTA surgery on canines and frequently performs repairs on canine elbow and hip displaysia, advanced fracture repair with plating and external fixation and medial patellar luxation. Dr. Cervelli also has an interest in orthopedic surgery and is training with Dr. Hastain to learn from his years of experience.
Our doctors will make sure that your case is treated with the utmost care and consideration, and that all the medical and surgical options are clearly explained and discussed before any decisions are made regarding your dog's care. We understand that each animal is different and that each may have a specific set of circumstances which warrant a specific course of treatment. We utilize the safest available anesthetics to provide an extra margin of safety, especially for our older or high-risk patients.
Some of the most common general soft tissue surgery procedures we perform include:
Spay & Neuter
Gastropexy/ GDV Prevention
Emergency Repair of trauma, broken bones, wounds, internal bleeding repair
Obstruction Removal
Porcupine Quill Removal
Minor Mass Excisions & Tumor Removal
Hernia Repair
Cesarean Surgery
Bloat Surgery
Cystotomy
Splenectomy
Canine orthopedic surgery options offered at the Breckenridge Animal Clinic include the following:
ACL Repair: TTA & TPLO
Fractures: Casting, Standard Plate Fixation & External Fixation
Hip Displasia Repair
Medial Patellar Luxation
Amputations
If you have any questions about our services,
please don't hesitate to call or email us.