Discover, Diagnose & Cure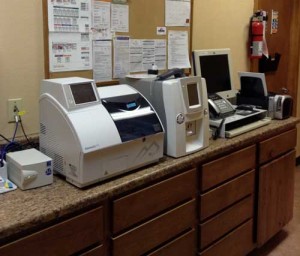 Our veterinary hospital is equipped to provide top-of-the-line diagnostic and therapeutic services to care for your pets' complete health care needs. We are consistently updating our vet equipment to provide the best on-site care for your pets.
Please feel free to contact our veterinarians about any questions regarding what diagnostic and therapeutic services may be available at the Breck Animal Clinic.
Some of our veterinary diagnostic services include:
Canine and Feline Wellness
Digital Record System
On-site Laboratory
Digital X-Ray
Dentistry
Electrocardiography Services (EKG)
Ultrasound Services
Soft Tissue and Orthopedic Surgery
Endoscopy
If you have any questions about our services,
please don't hesitate to call or email us.