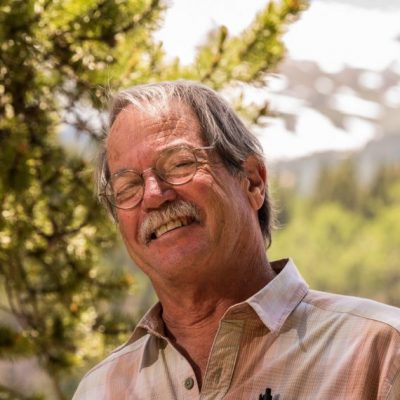 Dr. Ed Hastain
Doctor of Veterinary Medicine
Dr. Ed Hastain, DMV (aka. Dr. Ed) is the owner and head veterinarian at the Breckenridge Animal Clinic. Dr. Ed completed his veterinary studies at Colorado State University. Dr. Ed has been practicing veterinary medicine since 1984 and opened the Breckenridge Animal Clinic in 1990. Dr. Ed lives in Fairplay with his wife Diane and their dogs Quill and Willow, cats Star Kitty and Rincon and their two horses Nevada and Scout. Dr. Ed is an avid outdoorsman who loves hunting and fishing and spending time with his two grandchildren in Puerto Rico.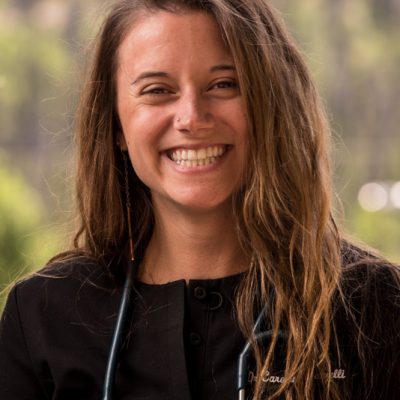 Dr. Caroline Cervelli
Doctor of Veterinary Medicine, Master's Degree
Dr. Caroline Cervelli grew up in Wyomissing, Pennsylvania and moved to Colorado as soon as she could, in 2005. She obtained her Bachelor's in Biological Science, Master's in Biomedical Sciences, and her Doctorate of Veterinary Medicine all from Colorado State University. Dr. Cervelli has a passion for preventative medicine, dentistry, surgery, and exotic animal care. She is devoted to providing the best care for every pet, every visit, because pets deserve nothing less! Caroline moved from Fort Collins to Breckenridge in July 2018 and lives with her significant other, Christopher Miller, a hockey coach and director of Summit Youth Hockey. They have an Aussie-Malamute mix named Storm. In her free time, Caroline enjoys backpacking, snowboarding and skiing, paddle boarding, traveling, horseback riding, and traveling in a converted Sprinter camper-van named Hutchins.
Contact Dr. Cervelli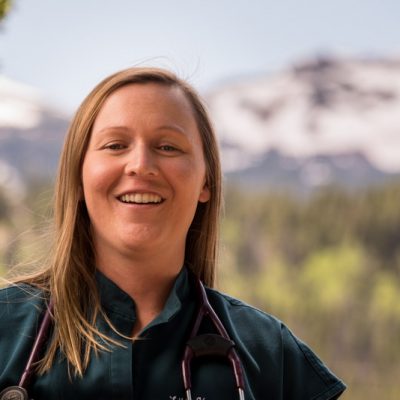 Dr. Libby Van Gundy
Doctor of Veterinary Medicine
Dr. Van Gundy grew up in a small town near Ames, IA, but knew from a very young age she wanted to move to Colorado thanks to her ski loving father. After graduating from Iowa State University in 2008 with a degree in Animal Science, Libby moved to Summit County to enjoy all the mountains have to offer. Veterinary school led her further west to southern California where she attended Western University of Health Sciences. She and her husband Ryan, a Frisco native, always knew they wanted to raise kids and put down roots closer to family. In 2017 they moved back to Frisco and have never looked back! In her free time Dr. Van Gundy enjoys skiing, hiking with their Australian Shepherd Jackson, mountain biking, and paddle boarding on Lake Dillon on their six man paddle board! She has a passion for preventative medicine, dentistry, and cultivating the human animal bond.
Contact Dr. Van Gundy

Dr. Liz Hoaglund
Radiologist Specialist